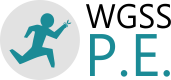 WGSS Computers
Course Planning Guides
Athlete Development Program
Prerequisite: by application and permission of PHE department. Must be in grade 10, 11, or 12
The Athlete Development Program (ADP) has been created for students enrolled at Walnut Grove Secondary School who participate at a highly competitive level of athletics at the community or high school level. The ADP is a choice high performance training program at WGSS designed for student-athletes to support and enhance their overall academic and training environment.
The demands of sport require a lot of time and energy on young student-athletes. The WGSS ADP is a program designed to provide student-athletes with a sport-specific training and learning environment during the regular school day; thus giving them more time for their own studies and rest.
The program instructor will closely monitor student progress by upholding high standards academically and athletically. Students will complete academic requirements and sport-specific training during the regular classroom schedule. The instructor meets regularly with students and to review academic and athletic progress and will modify student programs and individual fitness plans on an individual basis. ADP is strategically created for the student-athlete who wants to develop his/her full potential as a high performance athlete.
Students in grade 10-12 who are successfully registered will be required to follow the regular class schedule, maintain academic standards for graduation requirements and follow their Individual Fitness Plan (IFP) established at the beginning of each year. Students will have the option of supervised self-directed study time to maintain their academic studies during their competitive phase of their sport.
The ADP has a limited enrollment capacity. As a result, interested students will have to meet certain criteria and go through an application process.
To apply to the ADP Program, please visit the following link: