What is the Gator Pod Program?
Learn more about our program with our Info Brochure
Click here for Gator Pod Computers website

Gator Pod is an innovative, engaging, and interdisciplinary program that encourages students to develop the skills necessary for success in the 21st century: critical thinking, collaboration, oral and written communication, information analysis and effective use of technology.
In 'G-Pod', students work with a team of 4 experienced teachers with specialties in Science, Computers, Social Studies and English. Students engage in inquiry-based learning wherein they take initiative and responsibility in many aspects of their learning, while reinforcing the essential skills listed above. As well, technology is infused into the program to help bolster these 21st Century Skills.
In addition, the Gator Pod class is partnered with senior students who act as mentors academically and socially. These senior students encourage the Gator Pod students to have an impact on their school, local and global communities.
Who is the Gator Pod Program Designed for?
The Gator Pod program is open to students of all academic abilities; however, the program is designed for students who possess certain personal and learning qualities. Students who thrive in this program are often those who…
enjoy learning collaboratively with their peers

demonstrate leadership skills

show initiative in their own learning

have an interest in enriching their school and community
Students who enroll in Gator Pod will receive credit for English, Social Studies, Computers, and Science.
Application Process
The Gator Pod program has a limited enrollment capacity. As a result, students will have to meet certain criteria and go through an application and interview process. Application forms will be available during course planning.
If you are currently in Grade 7 and are attending WGSS next year, you are able to apply for acceptance in to the program. You need to submit an application form with your course registration – you can obtain an application form from a WGSS school counsellor or you can download it using the link below.
Once applications have been processed, you may be invited in for an interview with the teachers of the program if it is required.
Photos  & Slideshows
Check out the G-Pod Youtube channel for a taste of some notable activities from past years.
What have we been up to?
Medieval Civilizations Expert Jigsaw
For the past few weeks the students have worked together in groups and researched several topics relating to Medieval Civilizations. The topics ranged from Medieval Japan and Samurai, as well as Islamic Civilization and Violence and Religion. Then the students spit up from their original groups and presented their learning to the other students of the class.
The Terra-Olympics
On October 16th the Gator Pod students engaged in the Terra Olympics. In their House Cups they took part in 4 unique activities related to each subject.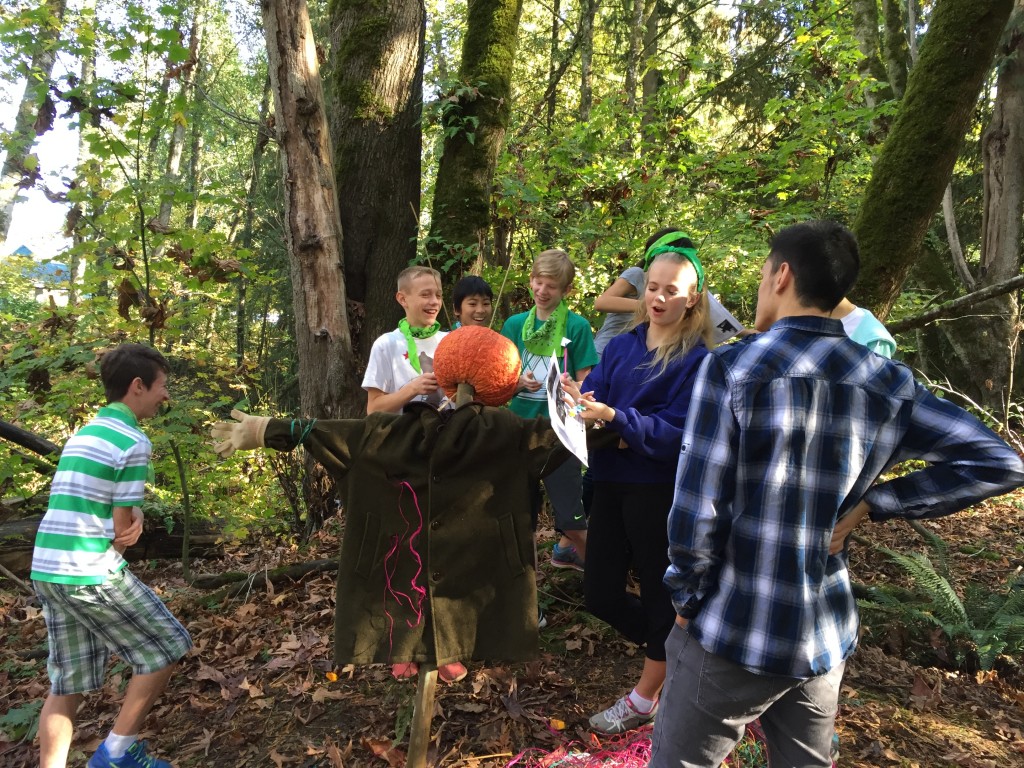 As a part of the Socials portion of the Terra Project, The students created scarecrows based on historical examples from ancient cultures
Click HERE to learn more about the Terra Olympics
Meet our Gator Pod Leaders